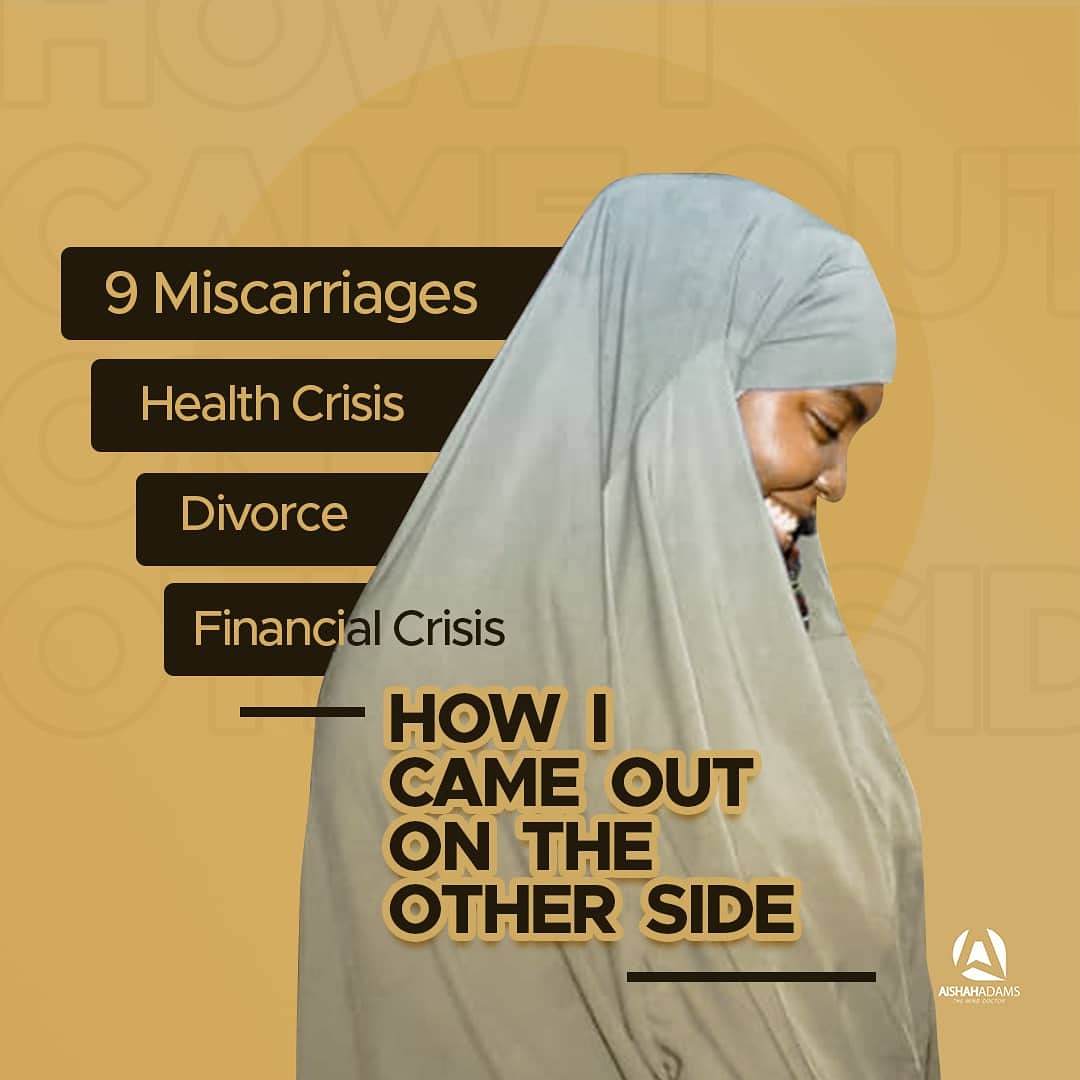 My authentic story through pain: 9 miscarriages, health crisis, divorce – how i came out on the other side
Hello everyone,
My name is Aishah Adams. I help people release pain whilst owning their voice so they can live their best life. I do this through release sessions, coaching, speaking and writing. I am also a Mental health Counsellor, Sexual Health Adviser amongst many others. I am a proud mother of 3 children and as you would learn from my story, it was not a walk in the park!
I started my journey into the world of relationships some 14 years ago and like every young lady, I was giddy with excitement and looking forward to having the happy ever after as read from all the romantic literature I invested in whilst growing up 😁.
Although I had become spiritually awake by the time I got married, little did I know my idea of relationships was about to be sorely tested. Shortly after I got married, I knew I hadn't made the most suitable choice however I spent the next fear years trying to hold it together whilst watching my bubbly self dissappear.
With every miscarriage, a part of me disappeared into a hole of pain however I covered it up well with the padding that came with weight gain and forced laughs.
As if the pain of loss wasn't bad enough, close friends started to become foes. I remember one time one of my close friends before marriage said to me " Aishah, you have changed a lot. You are withdrawn". However rather than stay to hold my hands, they started to dissappear until only the few true friends remained.
It was very tough on my heart however as someone who had mastered the art of sucking in pain and acting aloof, most people barely knew how broken I was on the inside and how much struggle it was to live through each day
Does this part of my story resonate with you? Would you like to find out how I came up whilst riding on the back of the pain to birth purpose and impact?Ride with me…
In the mean time click the link to subscribe to Intentional Healing Resources and share to inspire someone not to give up on themselves.
Turn on post notifications so you do not miss out on the rest of the series…
With Love,
The Mind Doctor 💛