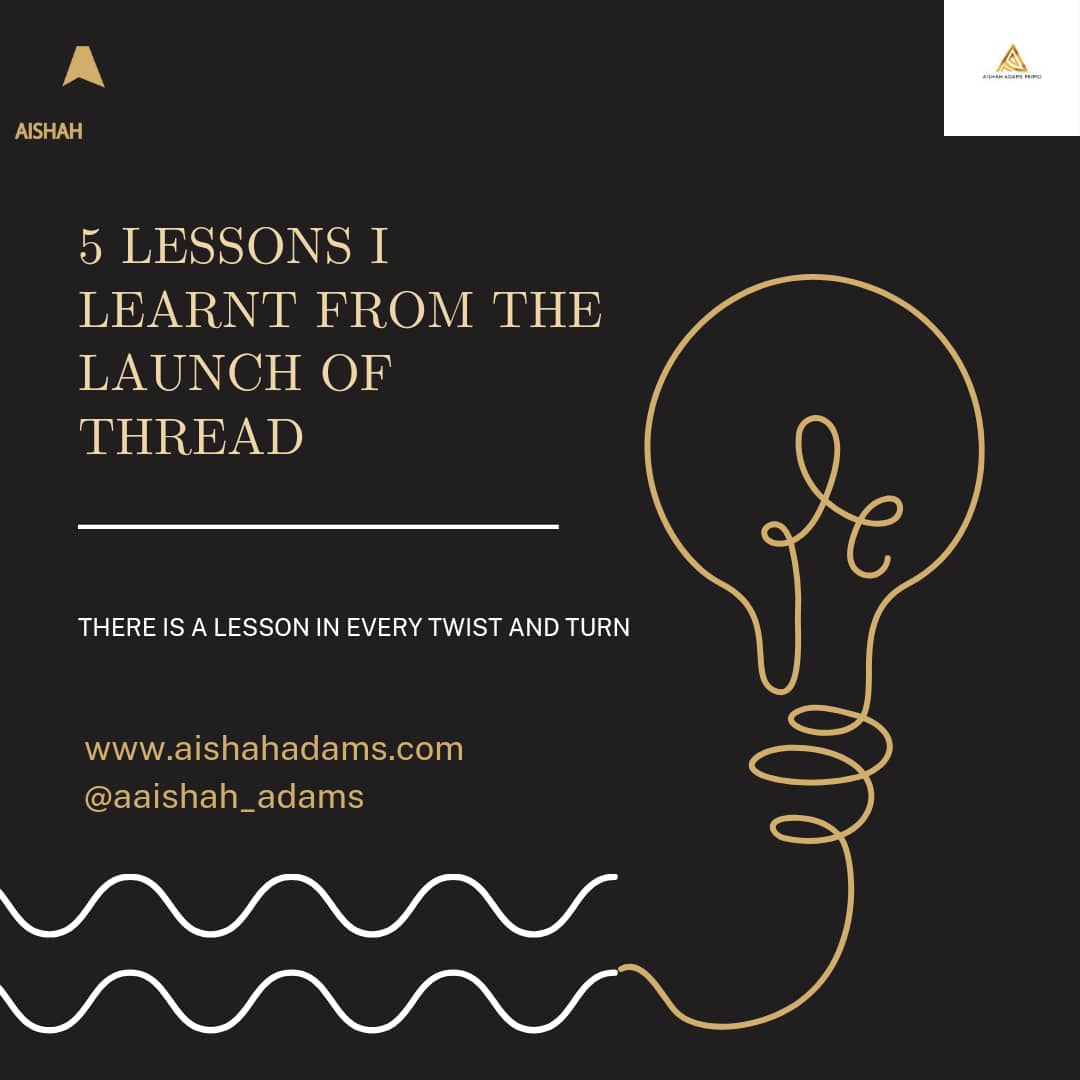 5 lessons from The Thread App
It's not about who starts first; Its about who starts well.
So yes there is the thing about wanting to be the first to start something however, being the first doesn't necessarily guarantee your success.
However, being thorough and learning from the mistakes of those who started first might be all you need to get ahead in life. Both those who started first and started well can then end up on the same table of success
Start from where you are and leverage your past
As much as being new is often hyped. There is a benefit in leveraging on the past. If Mark waited for the App to be perfect, he'd wait for more time however he is open to growing with the tide. Are you?
Look how the Thread App is smart enough to give leverage to those who had built tracción for themselves in the past.
As such some people are already with over 1000 followers whilst others barely have a few. How well was the connection from the past? How much did you really learn from the past? Leverage is Queen 😁😉
Lose the tie.
We don't have to make it all serious and officious every time. Some of the best deals are made over a cup of Coffee. Some of the most successful people are the most chilled people you'd ever meet.
It's just that they understand the importance of social capital and they must ensure they build it. One time one of my friends told me the connection that landed him his first job overseas was someone he met at a hangout.
Thread App is super chilled. Don't be shocked when people start telling you how they became billionaires as a result of the App.
Be Attentive to the Feedback from your competition.
One of the thing humans struggle with the most is – Feedback
We get all defensive when we get feedback, especially from people in the "enemy camp"
What if we listened and worked on their reflections?
Now, one statement I saw repeatedly on Thread in the first few hours was " Now we have a saner Twitter"
Many people left Twitter or muted it because of the savagery. I mentally checked out from Twitter for a long while so imagine my joy when I found a saner space.
Twitter was okay being a space for "breakfast" as feedback on its savagery weren't taken seriously as such Thread got ACCEPTANCE
What feedback are you ignoring?
We can Add on other avenues of growth even when others are already "Kinging" in the space.
As your audience can be my audience and we can both cash out without hiccups
At first when I saw people take on things I started I'd feel uncomfortable and my sister would say, "You get rewarded for everyone who imitates what you start" so relax and keep building even if everyone around take up your trade. There would still be an opening that would help you get ahead.
Sometimes a little competition is all you need to up your game.
Trust you picked lessons.
Hope to see you live your best life in tranquility
With Love,
Aishah Adams
P.S; I'm on Threads with @aishah_adams. Let's connect and grow a community of intentional people