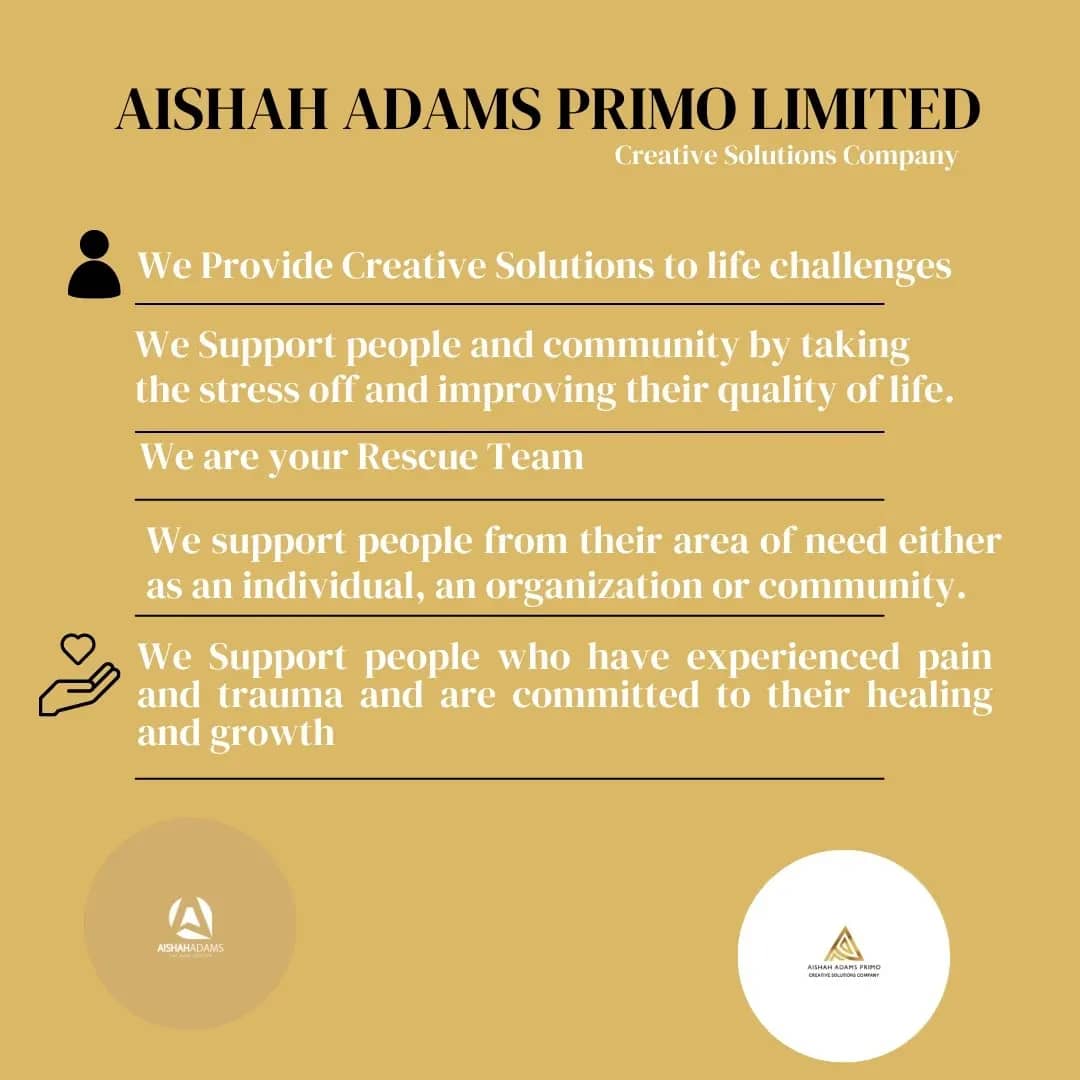 My Journey
We were getting ready to sit for our final exams in my final year when my classmate, Sam showed me some books and asked if I was interested in any. I looked at them and "RICH Dad Poor Dad" caught my attention. He went on to convince me to buy and told me entrepreneurship was the future.
I believed him
I had been involved in one business or the other as far back as when I was in high school so I knew that I was going to love running my own company.
I went ahead and brainstormed on some ideas and invited some of my friends at the time to key in as business partners. They deflected at last minute so I got demoralised. I later kickstarted buying and selling but went back to working for salary but with every salary I knew I was dying away but I needed the funds so I stayed.
Fastforward I became a mother, got divorced and had to fend for myself. I didnt want to ask family so I hit the ground running.
I trained; I learnt; I invested in skills acquisition and knowledge acquisition. I learnt event planning, event Decorations, I shopped for people, I trained, I taught Qur'an however I kept on the grind.
I knew who I was and what I wanted to be. I knew I was multitalented and I was not willing to kill any part of me. I suffered health issues, miscarriages, divorces, loss of friendships, betrayals, I became depressed and overburdened with health challenges but through it all I had my eyes focused on the price.
You see being a mother is one gift I cherish for it pushed me. Wanting to lead my children through how I show up in the world has always been more important than just talking and not doing. There are days I just want to hide under a hole but I show up daily…
On the days its easy and on the days its not. On the days my legs can carry me and on the days my legs crumble under the weight of what life served me.
I have been served breakfast a couple of times. Lol. Yet, we rise..
When I support people or serve or show up for them I do so from a place of love because I have been blessed with a heart full of it.
It has been my pain and also my gift. So we serve and Rise Irrespective hoping that someone is inspired to show up no matter what.
Reach out! Refer us…
We would love to work with you.
Hope to see you live your best life in tranquility
With Love,
Aishah Adams
The Mind Doctor 💛