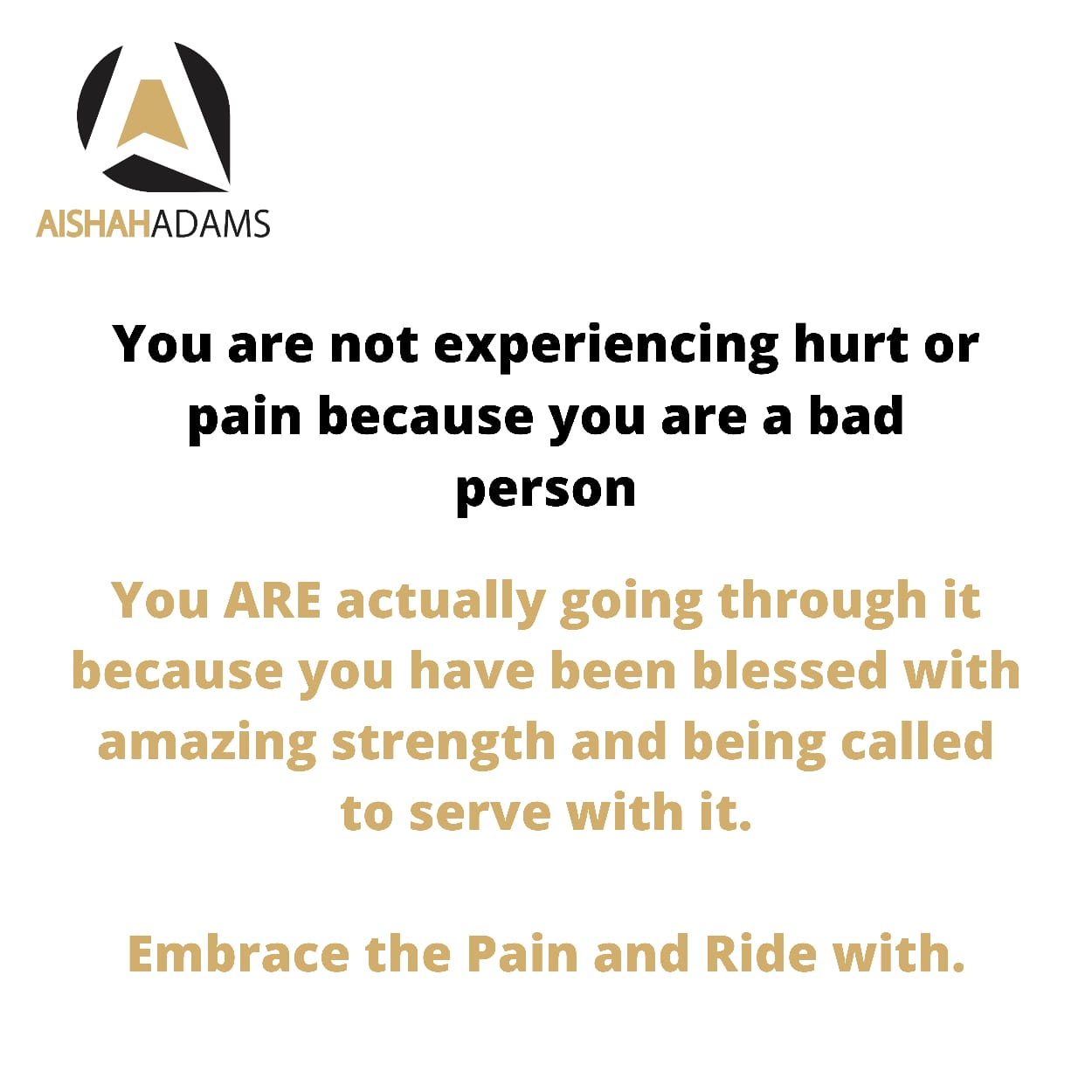 When life happens
When life happens to us, it is so easy to think of ourselves as worthless but how can you ever think of that!
When you were fashioned by the Most High!
Just think about that for a second. If the Lord of all that existe finds you worthy then no challenge should ever rob you of your worthiness.
Look within and reach for that strength which you always had.
I am rooting for You.
Hope to see you live your best life in tranquility
With Love,
Aishah Adams
The Mind Doctor
P.S: Remember to share if this message touches some parts of you. Let's grow a community of Courageous Warriors who stand up to life's challenges
We were not promised cloudless skies, however we were promised sunshine after the rain.
Cheers…