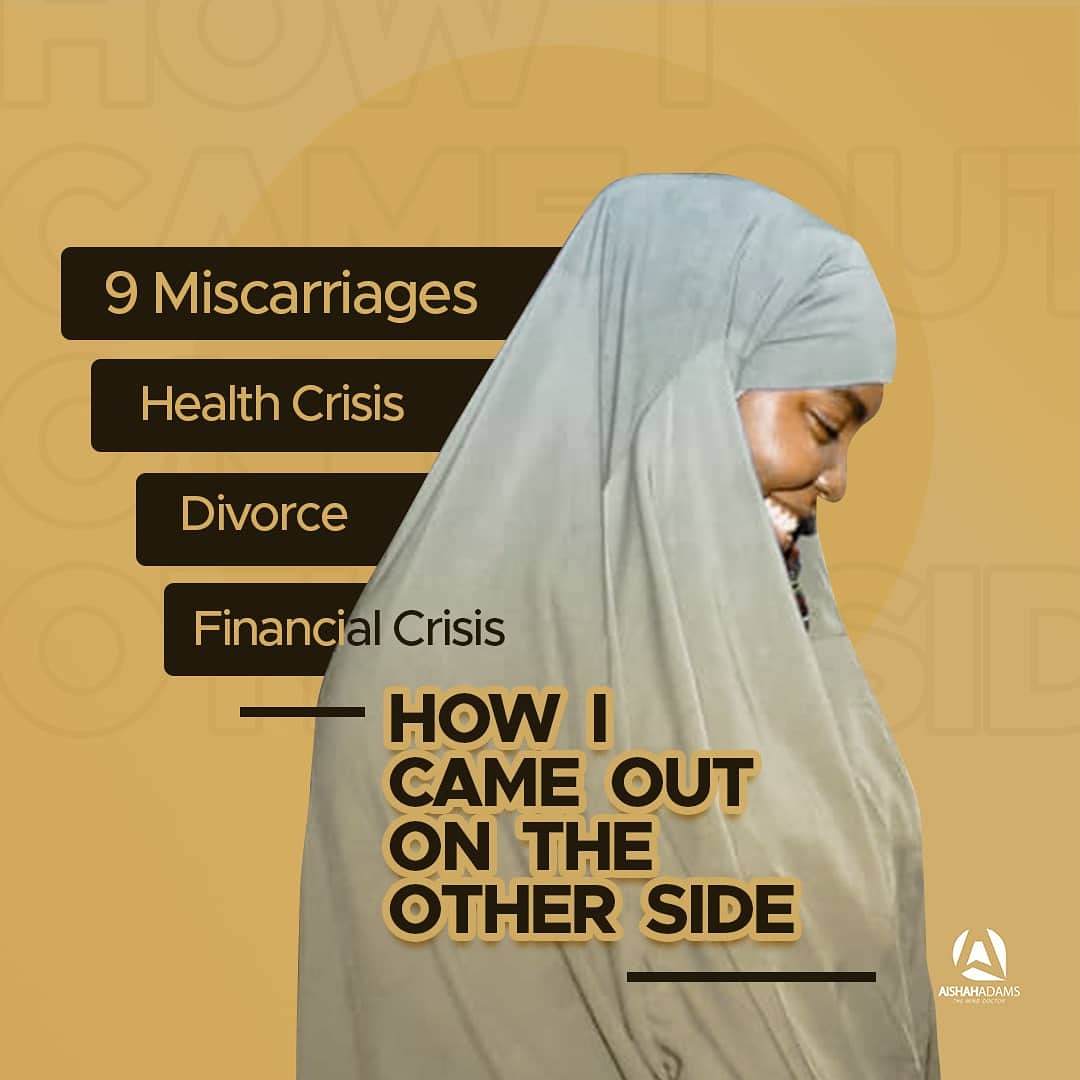 Part 4 MY AUTHENTIC STORY THROUGH PAIN- HOW I CAME OUT ON THE OTHER SIDE
Hello everyone,
How are you doing today? My name is Aishah Adams The Mind Doctor and I help people release pain by owning their voice so they can live their best life. I do this through release sessions, coaching, speaking and writing. I embraced this path as a result of my life journey. Although I had always been interested in being in the helping profession, my need for closure from the pain made me go in fully.
A big thank you to all you amazing people who have reached out, sent messages, commented on the post. I do not take the love and kindness for granted.
What did I do to work my way to this point? How did I go from that place of extreme pain to walking and working in purpose? What tools aided me as I moved forward on my path?
Having suffered several miscarriages and been through divorce, I was faced with a lot of baggage, ridicule and shame. Oh! So many mocked me for my pain however I knew I was just in a low space on my journey to beauty and grace and so I held on even when the rope I was holding on to was burning hot.
I struggled from day to day looking fine when infact I was just struggling to stay sane. Even though I knew there was a bright future waiting for me ahead, the darkness in the tunnel of pain I was in prevented me from seeing clearly. There were days I almost fell back down.
I soon realised it was just a fog that would pass and it wasn't so much as what happened to me, it was my interpretation and decisions from that point that mattered.
So many people are living with pain and I think it is wrong to invite people to be courageous about sharing whilst hiding my issues.
As someone who has worked in the wellness space for a while now, I have seen people run away from healing for fear of being found out. This fear thus makes them live double lives and many times they are constantly in fear of being found out. That is no way to live. Living in constant fear of what would happen if people eventually found out your pain point.
I learnt early to be comfortable in my skin and unapologetic about my journey or who I am and this is the way I choose to continue to live.
Are you ready to step into your authenticity to live fully as well?
The NGO I now run, Siddiqah was a product of the pain I felt. I saw that the society put a lot of pressure on single mothers who were single either because they lost their husband and got divorced and I realized there was a need to have support for them.
Reducing the burden of mental instability for single mothers and struggling families has given birth to many other laudable community initiatives that has helped bring relief to many and save lives.
Who would have thought that the immense pain I felt would turn out to be so positive? In the end it was the fall that mattered, it was how I rose from it that differentiated my pain from the next person's.
What are you choosing to do with the pain you have been gifted with? Are you going to touch lives with it or are you going to wallow in self pity whilst focusing on the market noise?
The "market noise" would always be present. How about you use it for motivation rather than allow it get to you?
The over 120,000 lives we've touched happened because I dared to push through and embrace my gifts even when it came wrapped in dirty gift bags.
Embrace your pain and ride on its back to birth the beautiful life you always dreamt.
The pain is a gift, treat it as such.
The next part of the series drops soon.
Until then, click the link to sign up for the Intentional Healing Resources and spread kindness to those you around. It might be the reason why someone doesn't commit suicide today.
Hope to see you live your best life
With Love,
The Mind Doctor 💛