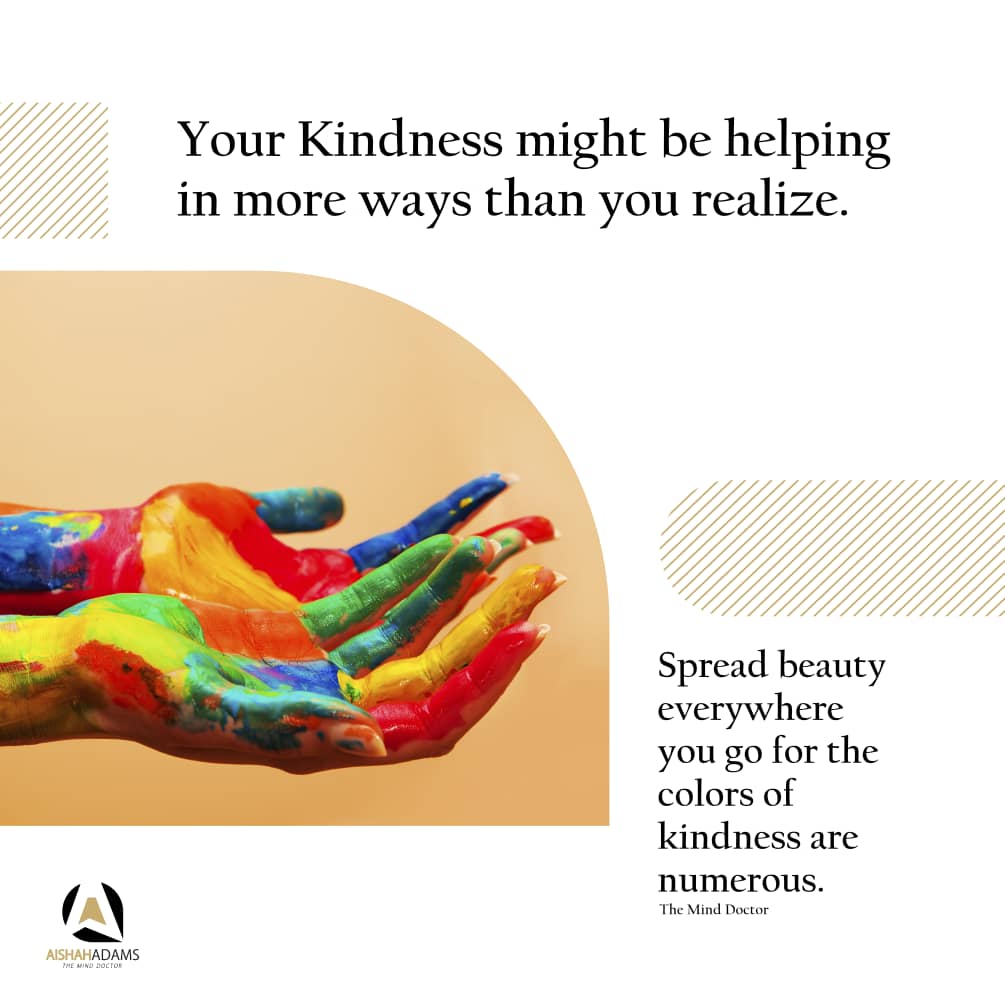 Spread kindness all around in whatever way you can.
**Names have been changed to respect privacy
Hey Linda, how you are doing, I said!
Linda: I am fine thank you; how are you Aishah.
Linda dragged out the chair close to me send settled in whilst I starred on at the screen of my computer working on the piece I was writing before she came by.
Aishah, what are you working on? I see it looks like something serious, do you have a few minutes? I am facing some difficulty and I just wanted to talk about it.
Me: Sure, and she goes I am having great difficulties at home and I am scared of telling anyone because I don't want them to talk me into accepting the status quo
I am not originally from around here and I got into some trouble and I don't know what to do or how to tell my family. They have abandoned me since I married someone who was not their choice so I am now left to myself
Me: listening attentively and just being present for her
They would probably have forgiven you after all this time perhaps you should reach out to your parents or loved ones around.
Then she explained how things were with her parents and after about an hour, she arrived at a decision and said thank you.
About 2 days later, she sent me a message and said, ""Thank you for giving me an ear. I had planned to commit suicide on my way home that day. The discussion brought me a lot of relief. You are a life saver"
I was stunned.
I looked at the message and read it repeatedly
I didn't even feel I did anything extraordinary that day however the impact ran deeper than I realized.
Spread kindness all around in whatever way you can.
You just might be saving a life unknown to you.
With Love,
Aishah Adams 💛