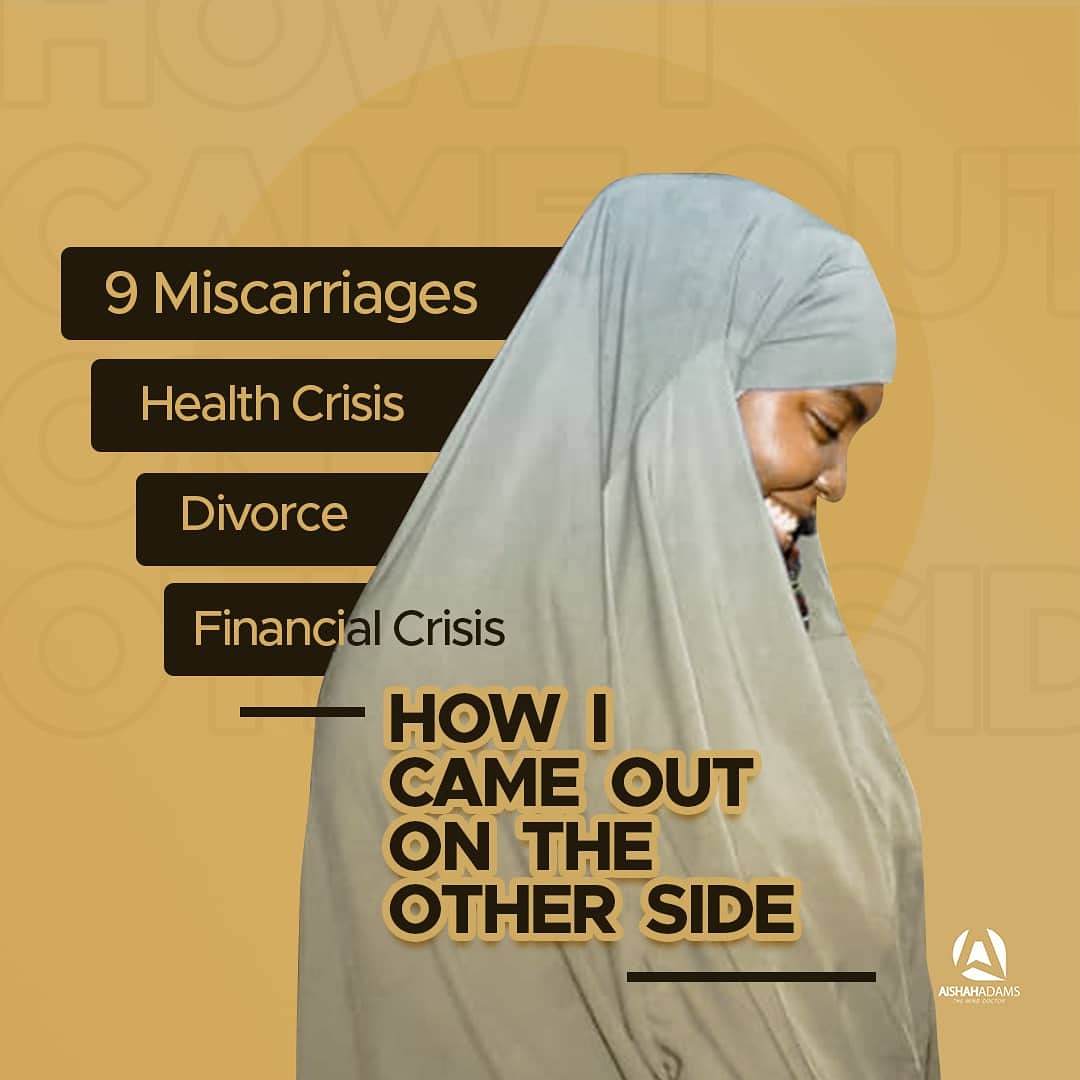 MY AUTHENTIC STORY THROUGH PAIN PART 2 – HOW I CAME OUT ON THE OTHER SIDE

Hello everyone,
This is Aishah Adams again and I am back with the Part 2 of the series I started yesterday.
I help people release pain so they can own their voice & live their best life and I hope this series helps you embrace vulnerability as you journey towards healing and growth.
With every pregnancy came fear and apprehension. Would this be the time I finally carry my child in my arms or would I be left bereft of warmth. I welcomed the knowledge of being pregnant with mixed feelings everytime & it had nothing to do with the labor room; that turned out to be the easiest part of the hurdle except once.
There were countless times I sat by myself and just wept for the beautiful life I once imagined on those dreamy days I had dreamt about what marriage would look like back then. I wept for the mirage of dreams I once had about carrying to term. The life I was now living was a far cry from what I ever dreamt of.
I carried a lot of pain in my heart. So much pain…And there were days it felt like my heart would burst from the pain. The sheer weight of the pain I carried around kept me exhausted a lot and it led to a series of health crisis. However, I always kept up appearances. I played the part of the happy wife & sister. I continued to seek children whilst trying to find a way to keep the marriage.
After several losses, a door closed; a chapter ended.The marriage ended and I had losses in tow, broken friendships, a heart filled with pain, and this time shame was being handed to me on a beautifully decorated platter.
It was time to go and God took me away from that space as a mercy for me even though many others would have thought differently.
Some questions that filled my mind in the accomapnying months following the divorce were: Was this really the life I envisaged? How was I going to move forward from here? Although I was relieved that I didnt have to force myself to smile anymore, there was the societal backlash.
What emotions have come up for you since you started reading this series?
Sign up for the Intentional Healing Resources via the link.
With Love,
The Mind Doctor💛